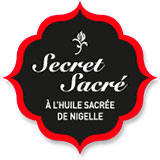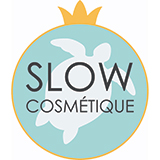 SECRET SACRÉ are 100% natural cosmetic with Black Cumin oil
Secret Sacré is the only and unique range of 100% natural and certified organic cosmetics dedicated to the medicinal virtues of Black Cumin oil!
Why Black Cumin ? Black Cumin is a sacred plant, recognized as a medicinal plant and Ayurvedic it has been used since the dawn of time to treat various conditions of the skin and scalp: it treats acne, psoriasis and eczema, it regulates hair loss, itching, dandruff ...
The creator of Secret Sacré, Fabienne Wallaeys strong> has been treating a chronic illness that she has suffered for many years thanks to Black Cumin's Vegetable Oil. Since, passionate about this plant, she dedicates her life to her and has developed this line of ultra active care!
Organic labeled skin care: strong> all products in the range are labeled ECOCERT COSMOS ORGANIC, an organic label of quality recognized internationally.
Secret Sacré has also been awarded the Slow Cosmetics award, which recognizes brands committed to health, ethics and ecology.