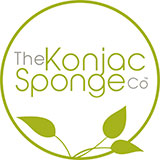 THE KONJAC SPONGE Co
The real and original konjac sponges : often imitated but never equaled by competitors!
Made In Korea : these are the original konjac sponges made in Korea (not China) and have already won many awards for their quality and ingenuity.
100% natural, certified Cruelty Free (the only certified konjac sponges not tested on animals) and certified Vegan.
An inimitable daily care: Konjac sponges make it possible to deep cleanse the skin, to exfoliate gently, to increase the efficiency of your cleanser, to activate the blood microcirculation and still have many advantages to discover.
One sponge per skin type: strong> enriched with clays and plant extracts, there is one type of Konjac sponge for every skin type thanks to The Konjac Sponge Company!
Thanks to Konjac Sponges the skin cleansing ritual becomes a real pleasure !