Passioned about importing and distributing natural cosmetics
Our story
Located in the heart of the Monts d'Ardèche Regional Nature Park, NATUXE SAS is a family-run, family-owned company concerned with the quality of its products and its partnerships with professionals.
Since its creation in 2008, the vocation of Natuxe is to offer professionals natural cosmetics really healthy, original, effective and that will trigger strong emotions.
A word from Melanie, co-founder of Natuxe
We created our import and distribution company of natural cosmetics because our wish was to be made known in France, that, natural cosmetics, ultra efficient and different from those found on our market, does exist. Our most insane bet was Joveda: distributing Indian Ayurvedic cosmetics, at the time completely unknown, and yet very deserving, was not easy task, we had to ignore prejudices and trust word of mouth which is the best advertisement! Today we offer 6 brands that we have meticulously chosen. Each represents the values ​​we defend: irreproachable compositions, efficiency, pleasure of use. We are proud to accompany them in their development.

An autonomous team to accompany you in all the daily chores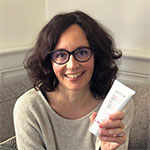 CEO, Sales and Marketing
Mélanie PHILIBERT
melanie[at]natuxe.com
Melanie manages the development of brands that Natuxe distributes.
Whether at the regulatory level or commercial strategy, a real personalized support is provided according to the needs of each brand.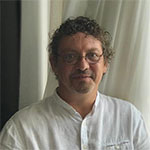 IT, Marketing and Logistics
Jean-Yves VELLINO
jy[at]natuxe.com
Formerly of the start-up Echo, which became Voila and finally Orange, Jean-Yves' expertise in web (graphics, developer, networks) makes him our true master that does everything and allows us total autonomy! Jean-Yves realizes our partner brands websites (showcase or boutique) who wish it and contributes to the adaptation of packagings for the French market. He has developed a unique stock management and order shipping solution to offer you the best service !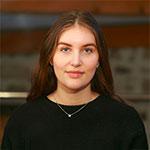 Communication / Graphics
Elsa TIMPANI
Elsa does the graphic work to animate the banners, social networks and newsletters of each brand. She also manages partnerships with influencers.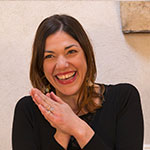 Communication / Commercial accompaniment
Caroline LEBECQ
Thanks to her experience in aesthetics, consultant and cosmetic shop manager, Caroline realizes brand editorial and develops product tutorials. She also helps professionals using Skype if needed when implementing a brand.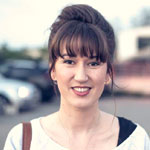 Training / Commercial Animation
Harmony BONHOMME
Esthetician and shop consultant, Harmony travels to lead workshops around a brand and trains beauty institutes on how to use the cosmetic products.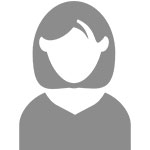 Sales Development and Sales Administration
Jade BOURRET
jade[at]natuxe.com
Jade centralizes all orders and ensures the proper follow-up of each client. She manages partnerships with multicart salespeople on the field.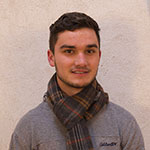 Logistics
Ben CROSS
ben[at]natuxe.com
Ben provides all the logistics like a conductor. He prepares and dispatches all parcels for professionals with a great rigor and care so as to ensure an on time, impeccable delivery !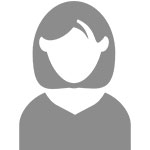 Secretariat and Accounting
Muriel FACQ
muriel[at]natuxe.com
A rigorous and well-organized accounting secretary, Muriel brilliantly manages all our administration and is a pillar of our internal organization !